Top 10 Procter & Gamble Competitors & Alternatives Business Strategy Hub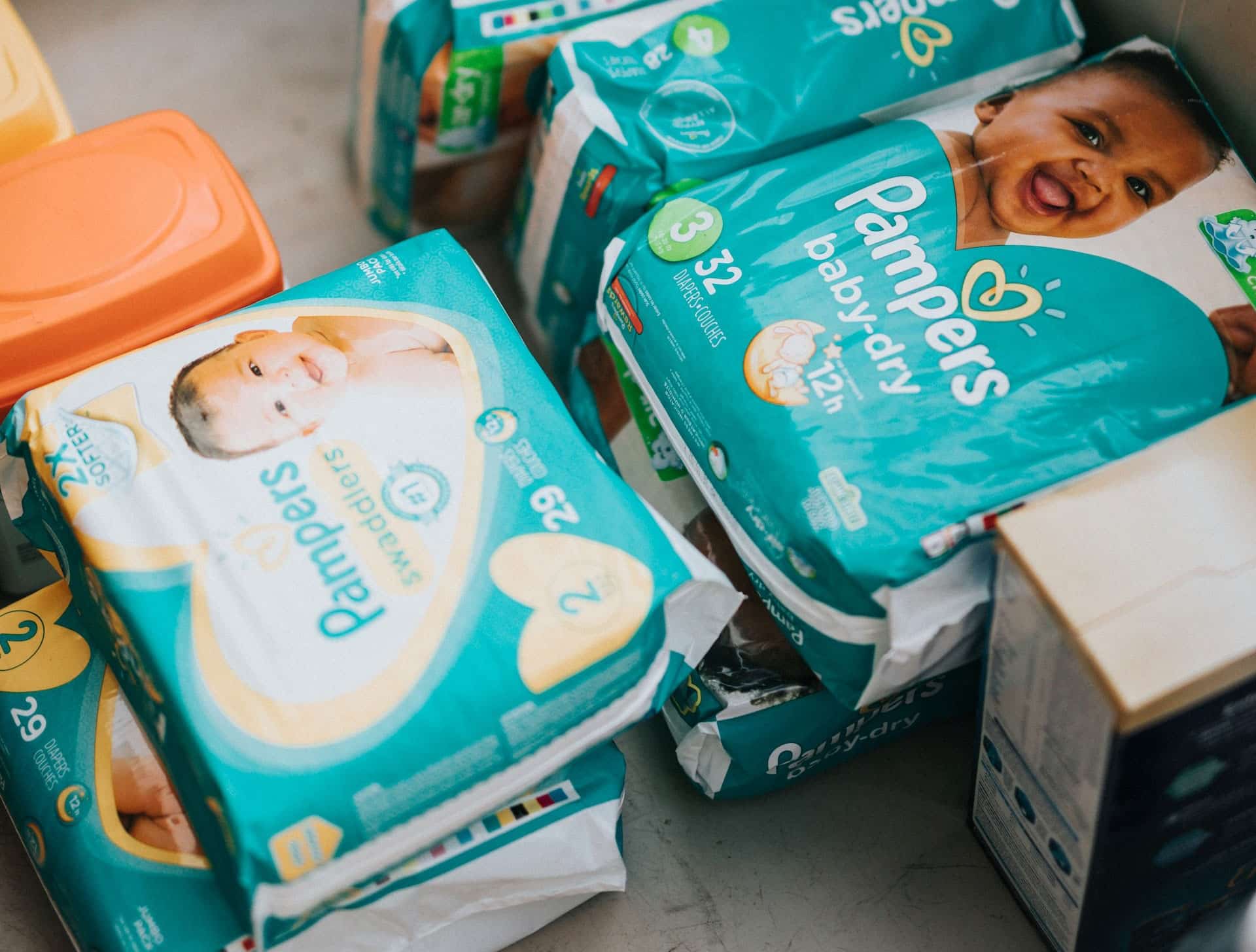 Procter & Gamble is one of the best-known consumer goods companies in the world. They are behind so many products we use daily that you probably have more of their products in your household than you realize.
Procter & Gamble was founded in 1837 in Cincinnati, Ohio, by English-born Candlemaker William Procter and Irish-born soap maker James Procter. The two men met through their wives, who happened to be sisters. Though, it was their father-in-law's idea to start the company.
P & G is behind products such as Tide laundry detergent, Bounty paper towels, Crest toothpaste, Gillette razors, and Pampers diapers, to name a few. I could write an entire article just detailing everything they make.
As impressive as that is, Procter & Gamble is far from being the only consumer goods company. Keeping that in mind, here is a list of the top 10 Procter & Gamble competitors and alternatives. [1]
1. Johnson & Johnson
Year founded: 1886
Headquarter: New Brunswick, New Jersey
The Johnson & Johnson (J & J) Company is known for various products, including Tylenol, Band-Aid, and Listerine. The company was founded in 1886 by three brothers, Robert Wood Johnson, James Wood Johnson, and Edward Mead Johnson.
Initially, they made ready-to-use sterile surgical dressings, though they soon branched out from that first product. Shortly after their founding, J & J launched the world's first sterile surgical products, including sutures, absorbent cotton, and gauze.
These early products were absolute game changers for the medical profession and helped to save countless lives.
The American company is still headquartered in Brunswick, New Jersey, the city they were founded. Since its founding, J & J has become one of Procter & Gamble's biggest competitors in the consumer goods space.  [2]
2. Unilever
Year founded: 1929
Headquarter: London, United Kingdom
Unilever was officially founded in London in 1929, though the company's roots go back almost a hundred years earlier. They were initially born out of the Sunlight Soap company.
Like Procter & Gamble, Unilever started as a soap company. Since then, they have greatly expanded their portfolio in the consumer goods markets. The Unilever portfolio includes over 400 brands, including Ben & Jerry's Ice Cream, Dove Soap, Axe Deodorant, and Vaseline.
In recent years, Unilever has become one of the main alternatives to Procter & Gamble. [3]
3. Colgate – Palmolive
Year founded: 1806
Headquarter: New York, New York
Colgate-Palmolive is one of the few companies on this list that pre-dates Procter & Gamble! Colgate was initially founded in 1806 in New York City. Similar to P & G, Colgate-Palmolive's founder, William Colgate, was originally a candle maker.
The company started by selling soap and candles and emerged as one of Procter & Gamble's competitors in selling soap. In 1928, Colgate became Colgate-Palmolive after the Palmolive-Peet Company purchased them.
However, the Colgate-Palmolive name was later shortened to its current one. For those wondering, the name Palmolive came from the recipe Palmolive founder used for their soap. That recipe contained Palm Oil and Olive Oil. For a while, Palmolive was the best-selling soap in the world.
The most well-known brands of Colgate-Palmolive include Colgate Toothpaste, Palmolive dish soap, Fleecy dryer sheets, and more. In recent years, Colgate-Palmolive has made strides to be a sustainable company and one of the leading competitors of Procter & Gamble [4]
4. Henkel
Year founded: 1876
Headquarter: Dusseldorf, Germany
Entrepreneur Friedrich Karl Henkel founded the company in Aachen, Germany, in 1876. In later years Henkel moved their corporate office to their current location of Düsseldorf, Germany.
Since its founding, Henkel has proven to be a great alternative to Procter & Gamble. Initially, Henkel started selling a universal detergent; however, they later branched out into selling other products such as beef extract, cleaning agents, and hair pomade.
As the company grew, it added more products to its inventory through various corporate acquisitions. One of the most significant acquisitions happened in 2004 when they purchased Dial Soap. Henkel has also shown a commitment to being a sustainable company since 1992.
Henkel is known for Dial soap, Got2Be Hair Gel, and Persil laundry detergent, among others. With such a diverse line of products, it's easy to see why it is a top alternative to Procter & Gamble. [5]
5. Kimberly-Clark
Year founded: 1872
Headquarter: Irving, Texas
Kimberly-Clark was founded in Neenah, Wisconsin, in 1872; however, its headquarters is currently in Irving, Texas. The company name comes from two of its founders, John A. Kimberly and Charles B Clark, though the founders also had a third partner in Havilah Babcock.
When the company started, it operated paper mills. After some setbacks in that industry, the business took a different direction during World War I. In 1914 they began making a cotton substitute that U.S. army nurses used.
Just six years later, in 1921, they created a revolutionary product called Kotex, the first ever disposable feminine hygiene product. Through the decades, this Procter & Gamble competitor continued to diversify.
Today Kimberly-Clark is known for its most significant products, including Huggies diapers, Cottonelle Tissues, and Kotex pads. [6]
6. Reckitt Benckiser
Year founded: 1823
Headquarter: Slough, United Kingdom
It may surprise you that Reckitt has been around for over 200 years! This consumer products company was founded in 1823 in Pforzheim, Germany. As the result of several mergers, including one with UK-based Reckitt and Sons, the company's head office came to be located in Slough, United Kingdom.
Like Procter & Gamble, Reckitt has a very diverse product portfolio that includes cleaning and healthcare products.
Some of their more recognizable brands include Lysol, Durex, and Airwick. Like many companies founded in Europe, Reckitt has made great strides to become a sustainable business. [7]
7. Essity
Year founded: 2017
Headquarter: Stockholm, Sweden
Like many companies on this list, Essity is composed of many companies that merged over the years. Essity, as we know it, was founded in 2017 in Stockholm, Sweden; however, its roots go back to 1849.
Due, in part, to the various mergers, Essity's products can be found in several continents, including Asia, North America, and Europe.
Essity is emerging as a great Procter & Gamble alternative due to its diverse product line.   Some of Essity's more popular brands include Tempo, Vida, and Lotus. [8]
8. Estee Lauder
Year founded: 1946
Headquarter: New York, New York
Estee Lauder is a relatively new company compared to others on this list. It was founded in New York in 1946. Since then, it has grown from the husband and wife team to the company it is today.
Estee Lauder is primarily an alternative to Procter & Gamble in beauty products. Some of their more well-known brands include M.A.C. Cosmetics, Clinique skin care, and Estee Lauder's skincare.
For many consumers, Estee Lauder has become one of the most desired skincare brands on the market. [9]
9. Church and Dwight
Year founded: 1846
Headquarter: Ewing, New Jersey
Church and Dwight is primarily known for brands that include Arm & Hammer Baking Soda, Oxyclean, Oragel Waterpik, and Trojan Condoms.
Since its founding in 1846 in Ewing, New Jersey, Church and Dwight has become an international company. Even though its name has yet to be well known, its products can be found in countries such as France, Mexico, Australia, China, and others.
Despite their growth, the company headquarters remain in Ewing, New Jersey. Church and Dwight have proven to be a great alternative to Procter & Gamble.
Also, like P & G, Church and Dwight was founded by a pair of brothers-in-law, those two men being John Dwight & Austin Church. [10]
10. Bic
Year founded: 1945
Headquarter: Clichy, France
Bic is another "newer" entry on this list in that they were founded in 1944 in Clichy, France. Since then, it has become known the world over for its products.
Bic is primarily known for its lighters, pens, and disposable razors. They may still need to get quite the product variety of Procter & Gamble, but they have proven to be a great alternative to Procter & Gamble. This comparison is especially true regarding their razors compared to P & G's Gillette brand. [11]
Conclusion
Thank you for reading our article about 10 Procter & Gamble competitors and alternatives! As seen, there are plenty of alternatives to Procter & Gamble, which is great for consumers. Are there any P & G products you can't live without or refuse to buy? Be sure to tell us in the comments below!
 References & more information
Featured Image by Nathan Dumlao
 Tell us what you think? Did you find this article interesting? Share your thoughts and experiences in the comments section below.