Top 20 ZoomInfo Competitors & Alternatives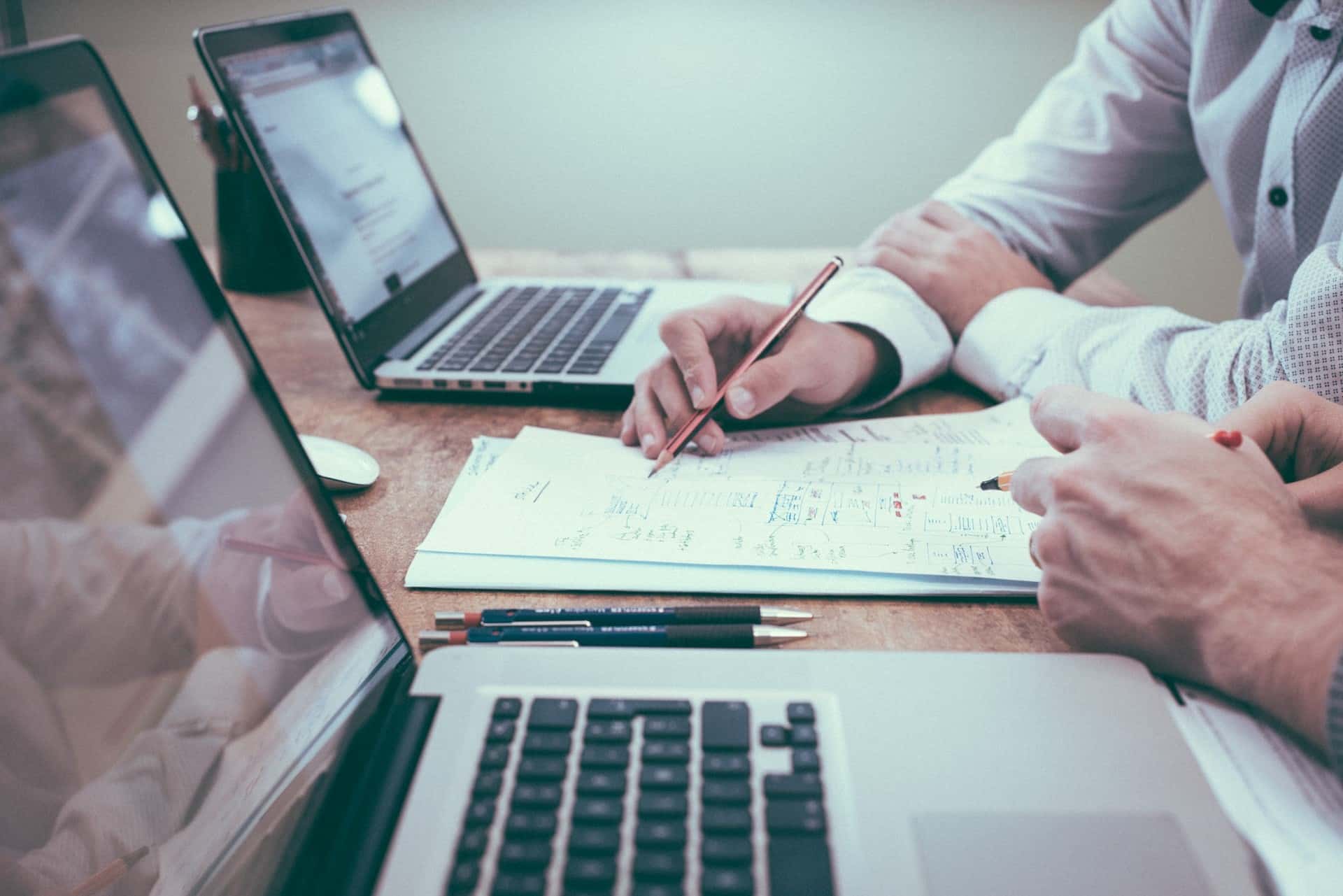 ZoomInfo is a software and data company that primarily provides companies and businesses with information and data.
Founded in 2007 by Kirk Brown and Henry Schuck as DiscoverOrg, the company underwent a rebranding in 2019 to become ZoomInfo. In 2020, ZoomInfo became a publicly traded company with the symbol ZI.
The company runs by the tagline, "It's our business to grow yours." That alone gives a detailed view of what they are all about. It's a B2B data and software solution that you require to connect with your most valuable buyers and close deals. All of that happens under the same roof.
Somethings that make them unique are their volume of contact and data in addition to the quality of data, product consolidation, and focus on innovation.
Did you know? ZoomInfo has more than 30,000 companies with 235 million professional contacts in their global database.
Alternatives to ZoomInfo
Here are some of the top alternatives to ZoomInfo
1. Adapt
Year founded: 2016
Headquarter: Coimbatore, Tamil Nadu, India
Adapt allows you to access millions of contacts and business information. The company presents this platform as being the most adaptable business contact database.
It connects to thousands of sources and processes millions of data changes daily to provide fresh, complete, and accurate contact data.
2. Apollo
Year founded: 2015
Headquarter: San Francisco, California
Apollo provides a platform that combines time management, project management, and CRM, all integrated under the same interface.
Using Apollo makes it easy to manage projects, communicate with team members, manage time entries, and create invoices.
3. Clearbit
Year founded: 2015
Headquarter: Remote with an office in San Francisco
Clearbit focuses on the quality of your data. The platform works by creating demand, capturing intent, and converting the pipeline.
The solution aims at automatically updating sales records with accurate contact and company data. Doing so helps with better targeting and finding the right prospects.
4. Crunchbase Pro
Year founded: 2007
Headquarter: San Francisco, California
Crunchbase Pro provides one of the fiercest competitions to ZoomInfo. The platform assists users in finding, tracking, and analyzing companies of interest.
The search functionality of this software accesses company profiles, trend analytics and helps businesses find and finish deals faster using its intelligent and all-in-one prospecting features.
5. DataFox
Year founded: 2013
Headquarter: San Francisco, California
DataFox is a market intelligence platform that uses AI to prospect and source excellent business opportunities.
It is an information portal through which companies get reliable, accurate, and updated data. Users can define filters on the search box to get accurate results.
6. D&B Hoovers
Year founded: 1990
Headquarter: Austin, Texas
This sales acceleration solution aligns with your sales cycle. The platform accesses millions of contacts to create a vast database that significantly competes with ZoomInfo.
The users can leverage filter functionality to access 206 million companies across over 1,000 industries to create a targeted contact list.
7. EverString
Year founded: 2012
Headquarter: San Mateo, California
EverString stands out as a business database management solution that combines business data with web crawlers, machine learning, and AI.
The tool primarily focuses on B2B sales and marketing professionals to help them close new customers, drive pipeline growth, prioritize accounts, and expand into new markets.
8. Groove
Year founded: 2014
Headquarter: Remote, Oregon
Groove enhances productivity by automating of time-consuming tasks such as outbound call logging, email logging, meeting scheduling, and activity capture. The solution has been proven to achieve this without sync errors and data latency.
9. Hunter.io
Year founded: 2015
Headquarter: San Francisco, California
Hunter.io is an email-prospecting tool that you can use to get professional emails for your organization.
The solution crawls the Internet and unveils emails available in the public domain from company websites.
10. LeadIQ
Year founded: 2015
Headquarter: San Francisco, California
LeadIQ is designed for prospecting teams and providing accurate data.
One of the things that makes this ZoomInfo competitor interesting is the ease of use. Integrating it with platforms like Salesforce gives you access to contact data without interfering with the protection process.
11. LeadSift
Year founded: 2012
Headquarter: Halifax, Nova Scotia, Canada
This sales intelligence solution is used to generate qualified leads from the Internet. The tool monitors public mentions of competitor content.
Additionally, it qualifies and removes noise to help you send marketing content to users with a high chance of conversion.
12. Lead411
Year founded: 2011
Headquarter: Boulder, Colorado
Lead411 provides businesses with direct dials and verified emails. The solution has triggers that can help you identify companies that need your services. Lead411's Reach functionality is quite useful as a sales engagement tool.
13. LeadFuze
Year founded: 2013
Headquarter: Glendale, Arizona
LeadFuze automates the lead generation process to create a prospective list and move them to your outreach and CRM software.
The tool is useful in aggregating, matching, and verifying contact data so that users get quality leads.
14. LeadFeeder
Year founded: 2012
Headquarter: Helsinki, Southern Finland, Finland
LeadFeeder is a business-to-business solution for generating leads and an excellent alternative to ZoomInfo. Your sales team can adopt this software as part of an initiative to increase revenue.
The solutions offered by LeadFeeder include lead generation, account-based marketing, website visitor tracking, and sales prospecting.
15. Lusha
Year founded: 2016
Headquarter: Boston, Massachusetts
Lusha is another business-to-business software that provides access to millions of contact in its database. The sales prospecting tool assists in creating a prospect list for emails and direct dials.
16. LinkedIn Sales Navigator
Year founded: 2014
Headquarter: Littleton, Colorado
The LinkedIn Sales Navigator automates sales intelligence such that sales professionals can explore LinkedIn's massive network to grow their sales.
The users can use this tool to understand, target, and engage leads for a chance to close them and create customized and personalized outreach.
17. Rollworks
Year founded: 2018
Headquarter: San Francisco, California
Formerly known as GrowLabs, Rollworks assists companies in finding more customers through the sales automation system. It combines advanced automation and lead generation to achieve this mandate.
18. Seamless.ai
Year founded: 2015
Headquarter: Columbus, Ohio
Seamless.ai, one of the top ZoomInfo competitors, helps businesses get sales leads. The software finds prospects and then collects their emails and phone numbers for follow-up.
19. Slintel
Year founded: 2016
Headquarter: Mountain View, California
Slintel helps sales and marketing departments to find important information about leads and companies. It streamlines generation processes, maximizes marketing return on investment, and increases conversions.
20. Uplead
Year founded: 2017
Headquarter: Walnut, California
The business-to-business software has a huge contact database. Sales teams can use the tool to supercharge lead generation and sales.
 References & more information
 Tell us what you think? Did you find this article interesting? Share your thoughts and experiences in the comments section below.
Featured Image by Scott Graham