Small Farms Leadership Holds Fourth Educational Program Next Week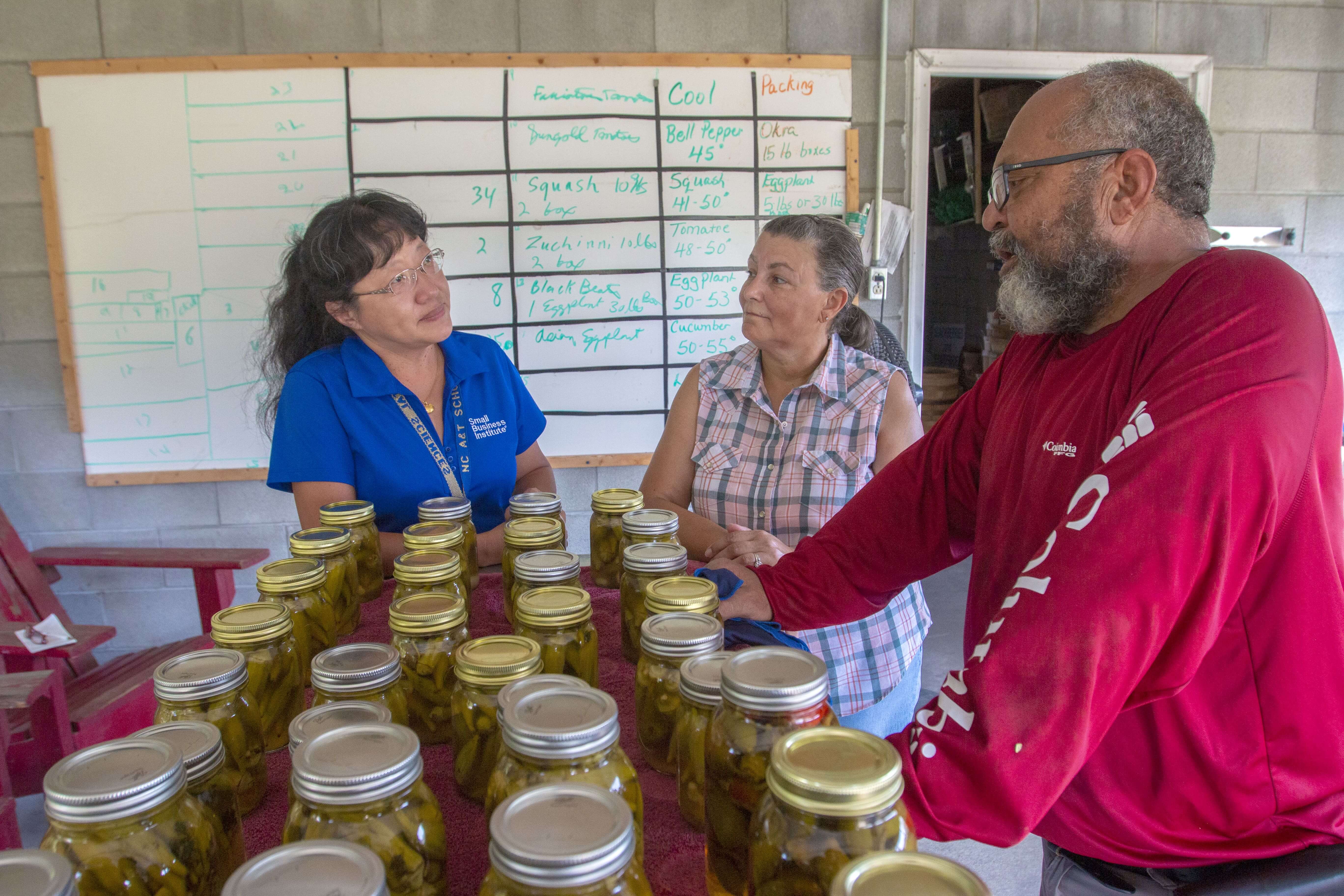 WILLIAMSTON, N.C. (Feb. 17, 2023) – Registration is open up for the Little Farms 360 Leadership Initiative's fourth academic workshop to be held Feb. 21 -22 at the Bob Martin Eastern North Carolina Agricultural Centre.  
The Initiative, designed and released in 2022 by Cooperative Extension at North Carolina Agricultural and Complex Condition University , aims to enable small farmers make improvements to their functions and maximize their profits via education and learning, arms-on demonstrations, and community creating with other farmers and agriculture experts. It targets farmers in underserved counties, significantly farmers of color and those people in jap North Carolina.
"This program is about bridging the gap between industry experts in agricultural output and agribusiness and the compact farmers who need to have their experience to prosper," said Fletcher Barber, Ed.D.,  little farm recruiter with Extension at N.C. A&T who co-directs the application with James D. Oliver, Ph.D., Extension at A&T's tiny farms coordinator. "The university and our state agriculture group have a good deal of expertise to share and when you get it in the hands of real farmers and hook up them to each individual other and to assets, they are a lot more profitable and resilient."
The fourth module focuses on farm company administration and will consist of discussions of agricultural taxation, securing credit history, how to be a productive negotiator, how to deal with farm emergencies, agritourism, acquiring a farm organization system and more. The plan released in February 2022 with a two-day studying module focused on farm administration and promoting. A second module, held in June 2022, coated smaller farm sustainability, which include submit-harvest most effective tactics and wholesale readiness, and launched farmers to means such as the Farmers of Shade Community and USDA Farm Service Administration. Module 3 targeted on troubles and options for agriculture enterprises.
Featured speakers for module 4 include things like Darrel Tennie, CEO of an agribusiness tax assistance company in Knightdale Annie Buth, J.D.,  professor at Northwestern University's Middle on Negotiation, Mediation and Restorative Justice and Karla Ward, business and market place advancement expert with D' Vine Foodstuff/Lu Mil Vineyard in Elizabethtown. University experts taking part in the program incorporate Crystal Cook dinner Marshall, Ph.D., director of the AgrAbility Partnership and agromedicine coordinator for Extension at N.C. A&T Joel Wiggins, interim director of the university's Centre of Excellence, Entrepreneurship and Innovation and Kenrett Jefferson-Moore, Ph.D., professor and chair of the office of agribusiness, utilized economics and agriscience schooling.    
Participation in Modest Farms Leadership 360 is cost-free to smaller farmers. To register and study far more, visit the Small Farms Leadership 360 website web site.